House in the village of Tishkovo, Podmoskovie
Architects: Alexei Kozyr, Ilya Babak
From the road, the façade works as a semi-transparent wickerwork fence, screening the entrance area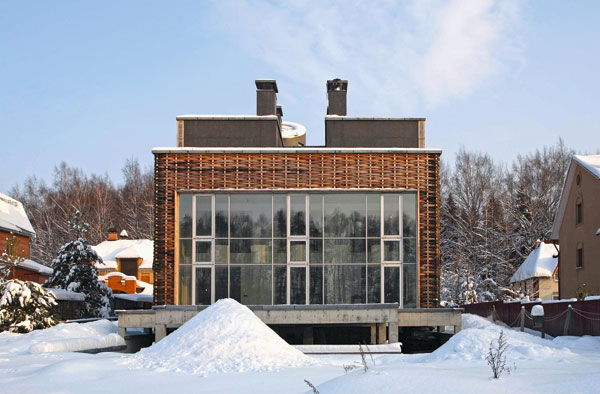 Like Anton Mossine's 'green cubes' , this private house in the settlement of Tishkovo on the shore of Pestovskoe Reservoir is surrounded on three sides by a semitransparent grid; its fourth side, facing the garden, is glazed. But unlike Mossine's houses, which are screened from the gazes of people looking in, here the 'basket-weave' façade conceals what is inside. And inside is a house built to a standard design – a house with a whimsical shape and a strange pattern of window apertures, pitched roofs and turrets, which the clients asked the architects to reconstruct and 'bring up to date'. The architects' main task was to generalize and simplify the building's external appearance and shape. They built onto the south-western façade a rectangular double-height structure with panoramic windows.
Panoramic window of the south façade opens the view of the Pestovskoe Reservoir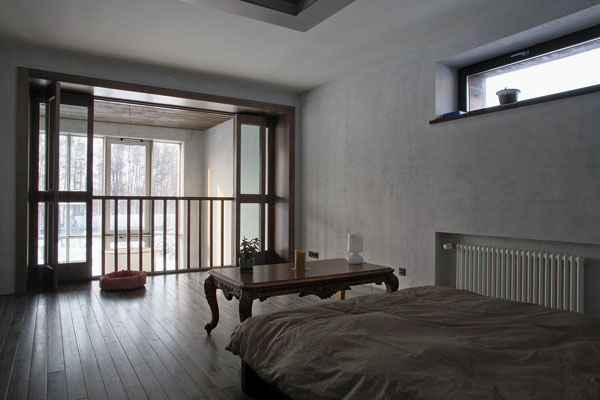 Thus the windows of the rooms on the second floor serve as apertures in the interior. But the other facades have been dressed in a grid of bent strips of pine on a concrete framework. This idea – in which, if one wishes, one may see an allusion to Gottfried Semper's thought that architecture is derived from wickerwork (Style in the technical and tectonic arts) – is largely inspired by Polissky's Art Bazaar, a work executed as part of the ArtKlyazma Festival, held in the grounds of the nearby Klyazminskoe Reservoir in 2003.
The main entrance is in the narrow yard, screened with the 'wickerwork fence' of the façade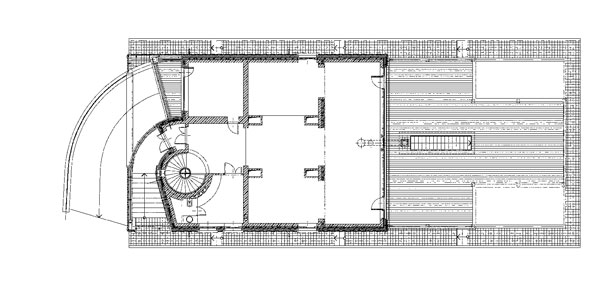 On its north-western side, the 'wickerwork façade' breaks away from the main body of the house, becoming a fence that screens off the three-metre-wide well-like courtyard containing the main entrance. The semi-transparent grid of the fence creates interesting light effects in this fissure-like space under the open sky; the emotional impact of these effects is reinforced by the presence of bats which have settled on the wickerwork of the façade. In front of the house, at the level of the socle storey, is a concrete dock for boats and motorboats, the roof of which serves as a summer terrace.
Natalia Tatunashvili
Photo Andrey Yagubsky
Project Russia №59
Long section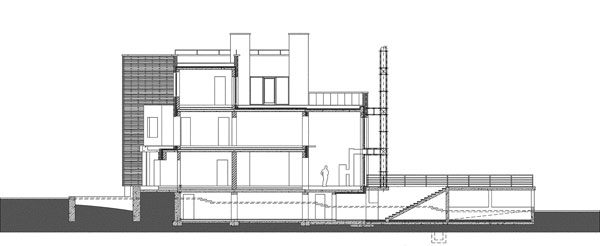 Plans of the first floors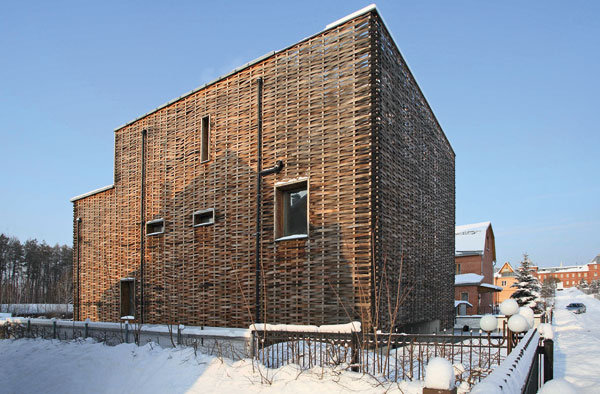 The house is enclosed in the 'basket-weave' façade made of bent pine planks on a concrete frame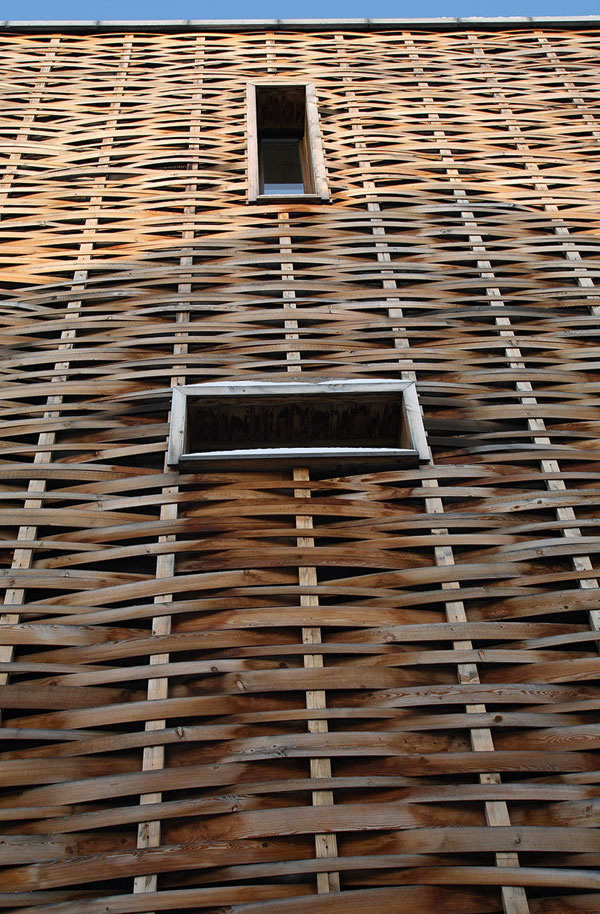 Spiral stairs are left behind from the old project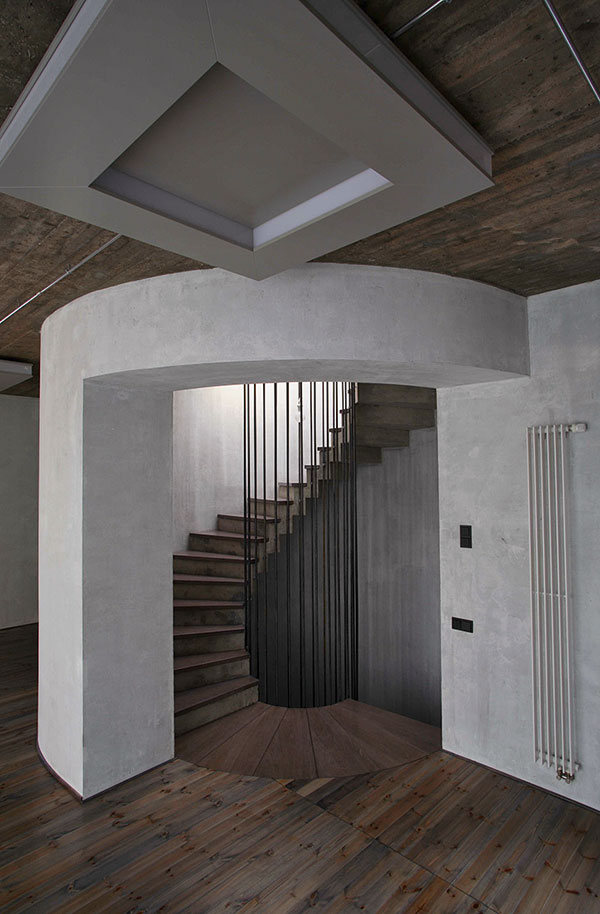 Bedroom interior